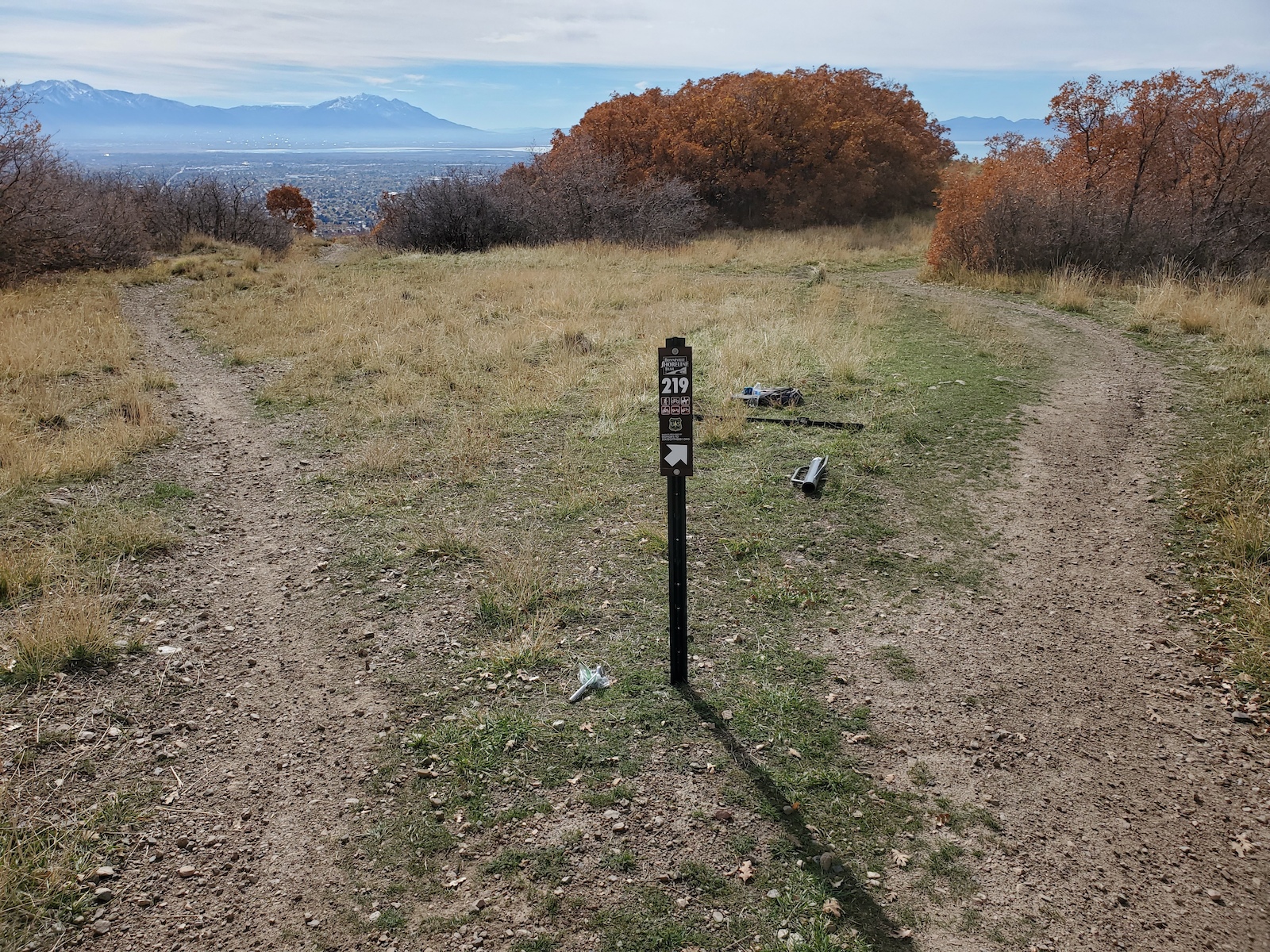 While the documentary is on hiatus (yes, we are still working on the production of Episode 7), I have been following up on some of the unfinished business along the trail in Utah County.
Dry Canyon, Lindon, October 30
The BST has been established here for a long time (see Episode 6), but it has not been signed well, and the area is a maze of trails, many of which we are finalizing as newly authorized trails. As my part of the signing effort for the new trail network, I installed 5 new signs (thanks donors!) at junctions of the new trails with the BST, especially where it is confusing which way the BST is. The adopters of those trails will be installing the corresponding plates soon. I have also been working with the new trail adopters, Utah DWR, Lindon City, and the Forest Service on some large maps to post at the kiosks at the Dry Canyon trailhead, hopefully to be installed soon!
Slate Canyon, Provo
At the end of Episode 4, we passed through a gravel pit in southern Provo. At the time, it was private property, through which the City was trying to negotiate a trail corridor with the developer. In July, the city announced that they were purchasing the entire 29 acres outright! This enabled us to immediately determine and designate an official BST route with very little red tape. The gravel pit is a real maze, and some remaining private parcels make some routes infeasible (including the one we hiked on air), but some of us from the Utah Valley Trails Alliance were able to work with Provo Parks & Recreation in September to map out an existing route that will work quite well. On November 11 and 12, I installed 9 new signs (thanks donors!) to navigate trail users through the maze. It could probably use a couple more. Next we will be seeking some larger funding to make some improvements in a couple bad spots, and soon Provo will begin the process of creating a master plan for the 180 acres they now own at the mouth of the canyon. It will be exciting!